Support and training are now together in Xero.
The training options are now much easier to find.
When you search support on a particular topic, you can also easily search for some more training on that overall topic – from the same page.
For example, if you want to learn about Bank Feeds and how to create them see our instructions below on how to find information and training for this topic.
Firstly, let's look at Support for Bank Feeds
Click on the

 on the top right-hand side of the screen.

Type in Bank Feeds and click Enter/Return

Select Bank Feeds from the dropdown list.
See the instructions and information about Bank Feeds on the left-hand side of this page.
There are links to related pages on the right-hand side of this page.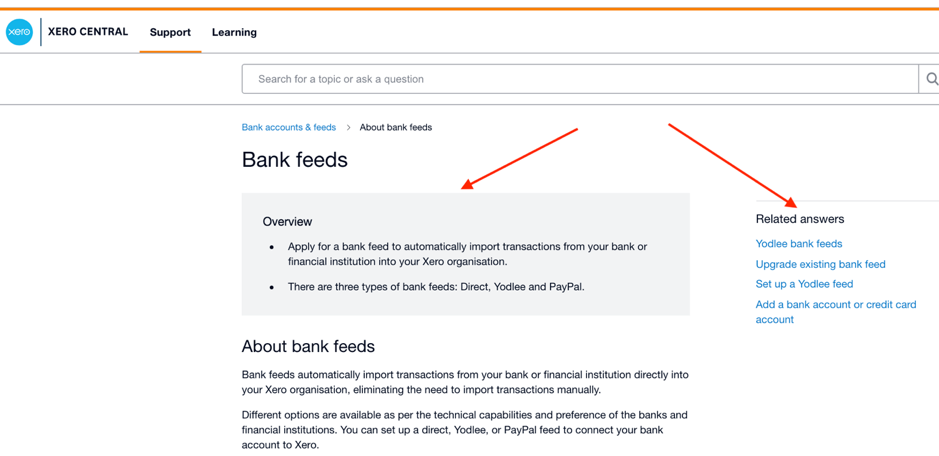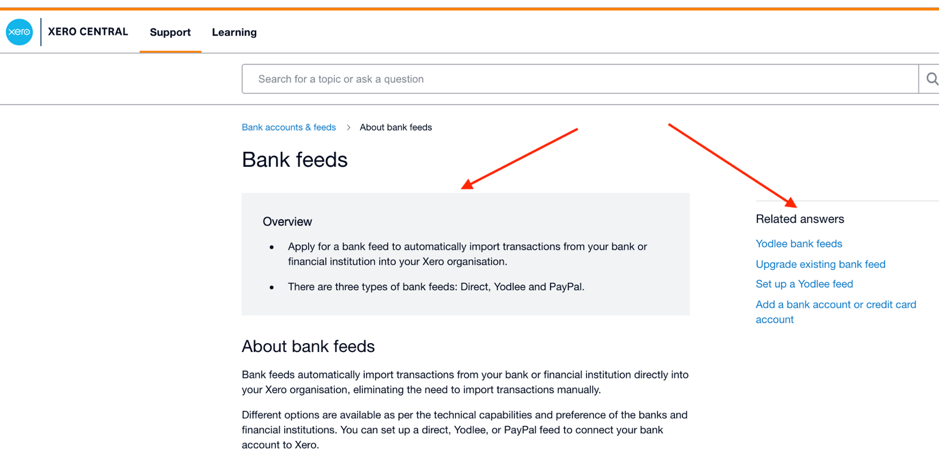 Now, let's look at some training on Bank Feeds
To find training on Bank Feeds after searching in Xero Support, click on the Learning Tab, or type https://central.xero.com/s/learning
Either way you access the training, enter Bank Feeds and click Return or Enter

Xero will then display answers to the search results.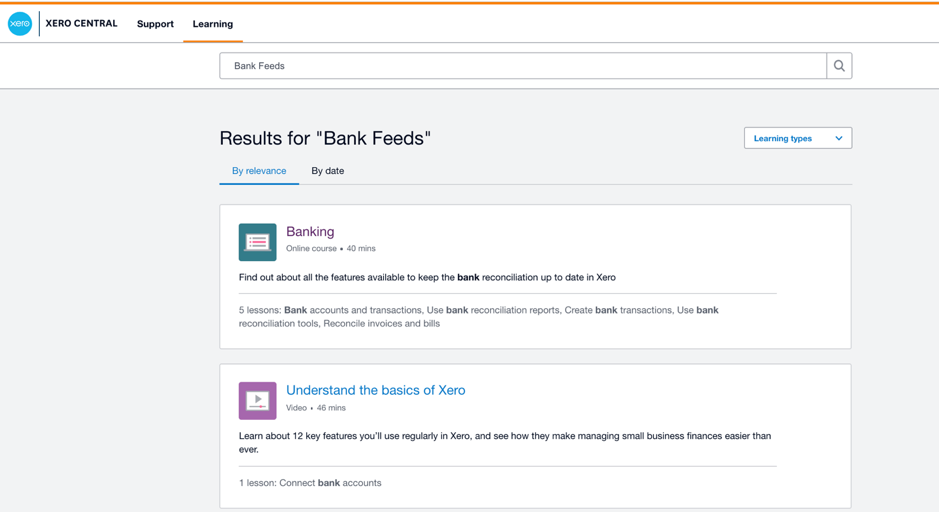 We can see that there is a 40 minute on Banking in Xero.
Click into this course and see that there are several topics within the course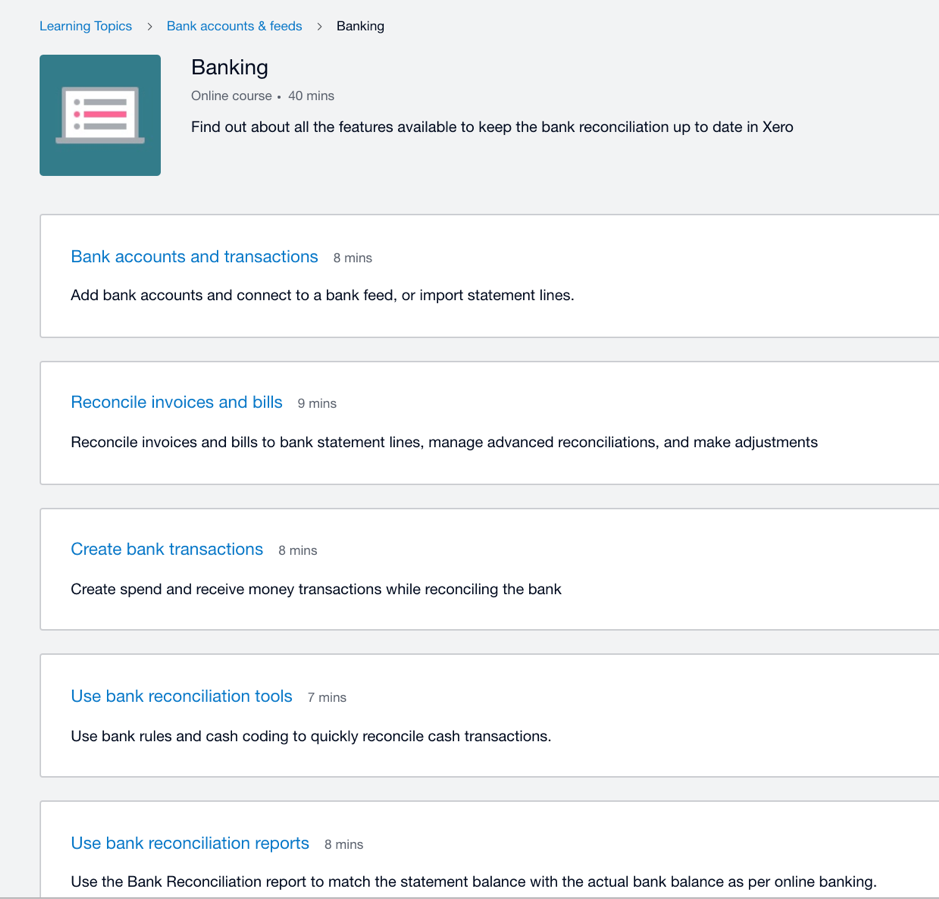 Click into one that interests you.
In this example we click onto the Bank accounts and transactions, scroll down and find special training called Set up a Bank Feed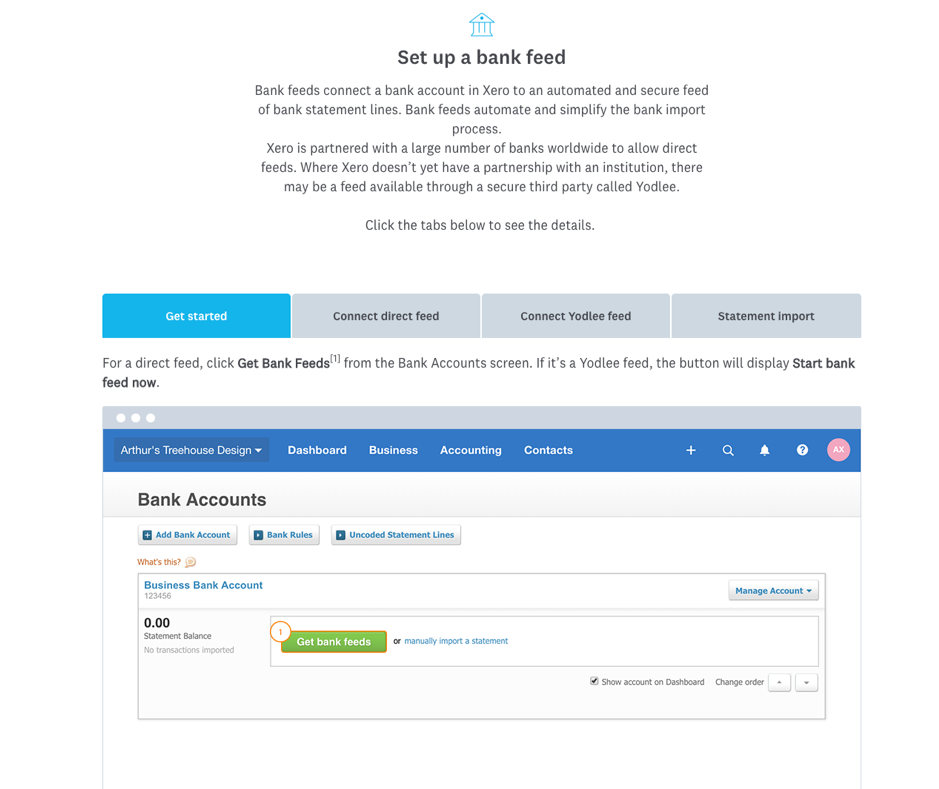 Try it now!
For more information or if you need help to use this feature contact us via phone on 1300 138 627  or  email: assist@benkorp.com.