XERO

Accounting
software

For not for profit
We are all absolutely Loving Xero. It is so much easier than MYOB.The staff love Xero Expenses.
Why Xero is sooo good for nfp's?
You are welcome to talk about Xero:
– if you don't have it already and how it could be used in your Church , or 
– if you do have Xero already, talk about how it could be used more effectively 
A Xero subscription provides you
with access to your church's Xero Accounting system.
Features:
Unlimited number of users
Each user has access to functions per agreed permissions
Xero subscriptions are payable monthly in advance. Benkorp will invoice your Parish each month.
The subscription amount is based on the number of active employees on Payroll on your church's Xero datafile, therefore, when you are not using Xero Payroll the number is 0.
Note: The Xero Subscription fee may vary over time, with appropriate notice given. See this link for Xero pricing. www.xero.com/au/pricing/
Starter
Send 20 invoices and quotes

Enter 5 bills

Reconcile bank transactions

Capture bills and receipts 
Subscription is
$29.09 per month
(excl GST)

Standard
Send invoices and quotes

Enter Unlimited bills

Reconcile bank transactions

Payroll for up to 2 people

Capture bills and receipts 
Subscription is
$59.09 per month
(excl GST)

Premium 5, 10, 20, 50
Send invoices and quotes

Enter Unlimited bills

Reconcile bank transactions

Payroll for 4 levels of service (Up to 5, 10, 20 or 50 people) 

Capture bills and receipts

Use multiple currencies 

Subscription starts from
$77.27 per month
(excl GST)

Xero is a simple to use, full accounting system that allows you to access your data anytime, anywhere.
Reduce the Cost
No need to buy, set up and maintain expensive server equipment
Committed to Security
Xero is more secure than most businesses could possibly provide with Bank Level Data Encryption
Everything in 1 Place
With all your data 
stored safely
 and in one place, it's easy to work with others.
Reporting
Track your finances with accurate accounting reports.
Directly link to the ATO
Submit your BAS or pay Superannuation directly through the ATO.
Saves time
Significant Reduction in Data Entry with automated bank feeds and bank rules.
A. BASIC XERO SET–UP FOR NFP's
use the Standard Chart of Accounts
basic Tracking Category set up for separate reporting, such as departments, properties, activities, events, missions
assistance to set up automatic bank feeds (or export-import for non-compliant banks)
Basic setup fee: $495 (excl GST)
B. BASIC-PLUS XERO FOR NFP's
BASIC XERO SET UP (as above) +
opening balances entered, mapped from your previous chart of accounts
Setup the Sales Invoice 

with a basic ] relevant format
BasicPLUS setup fee: $745 (excl GST)
C/D. MIGRATE EXISTING MYOB DATAFILE TO XERO
migrate up to 2 years transactions from 1 x MYOB to Xero (depending on the last "rollover" date)
make necessary adjustments to complete Xero Setup
See Essential details here: 

Migrate from MYOB to Xero FAQs
Note: A datafile Migration may not be the best approach for all churches with existing MYOB data files especially as the data coming over from MYOB is not good and/or the datafile needs a clean up! This will be determined in discussion with Benkorp on a case-by-case basis.
C. Base fee – $495 + GST  – Migrate existing PC-MYOB file to Xero
D. Accelerated Fee – $795 + GST – Migrate existing MYOB file when ANY of the following occur or are required:
the MYOB file to be migrate/Converted is an MYOB AccountEdge file
there are more than 100 jobs/Categories
the file size is between 350MB-800MB
the file has been previously migrated/converted to Xero before using Jetconvert conversion services
when there are more than 50 employees on the payroll
more history is required
when there are some File Verification Errors
additional customer, supplier & stock information is required
higher priority service required
This Migration/Conversion is not possible when:
the file is over 800MB.
has complicated inventory eg negative inventory or Multi-Currency/locations
Files with negative inventory
Is an MYOB Essentials File
Includes WET/WEG taxes
Includes some unusual Tax Rates
there are more that 500 Jobs/Categories
the MYOB file is corrupted
the MYOB file version is too old
There are multiple deposits applied against an order
there maybe other unforeseen reasons
E. CONVERT EXISTING XERO DATAFILE TO NFP STANDARD
convert your current church Xero system to the Church Standard Chart of Accounts

includes conversation with your liaison person to confirm mapping (max 45 mins)

make adjustments to existing accounts eg Journals if required

review and correct Advanced and Organisation Settings as necessary




Convert one existing Xero file to NFP standard setup $ 395.00 exGST

Notes:

When there are complications in the Chart of Accounts, Tracking Categories and Opening balances, we will review and discuss with you – examples, COA very many accounts, >100 jobs.

If any of these matters arise, and additional services are necessary, we will discuss with you and obtain your agreement before we begin.

Additional fees, of $150 per hour, may apply and will be discussed with you before commencing .

Additional fees if:

– there are more than 100 jobs/Categories
– the file is greater than 350MB

it is necessary to re-make or re-run a migration, because of technical issues with your MYOB datafile, may require an additional fee as per arrangements with the conversion service, JetConvert.

the datafile file has been previously been migrated to Xero using the Jetconvert conversion services. This is because the migration process may impinge on the MYOB datafile

Additional fees may apply and will be discussed with you before commencing

.
PAYROLL SETUP SERVICE FOR NFP'S
There are special services for Payroll setup
This is for an NFP who prepares the payroll locally. 2 services available:
1. Payroll Basic setup includes:
The basic payroll facility and settings, includes payroll categories, calendar/s, super funds
Fee for Payroll Basic setup $200 (excl GST)
2. Payroll Full setup includes:
*using the Benkorp payroll information forms
Detailed payroll setup of individual employees, within the Basic setup settings, includes:
– basic employee details
– wages, deductions, leave, benefits
– superannuation
– payroll special benefits, such as salary sacrifice, NCB, 
– carried forward balances
Fee for each Standard employee without benefits: $75 per employee (excl GST)
Fee for each Benefits employee with PBI salary sacrifice: $150 per employee (excl GST)
We are Qualified to Set Up
Xero Accounting Software – Gold Partner – Preferred
Benkorp offers expert and personalised service to set up a customised Xero accounting system for your organisation.
Our staff are qualified and experienced having worked with over 1,100 different organisations since 1995.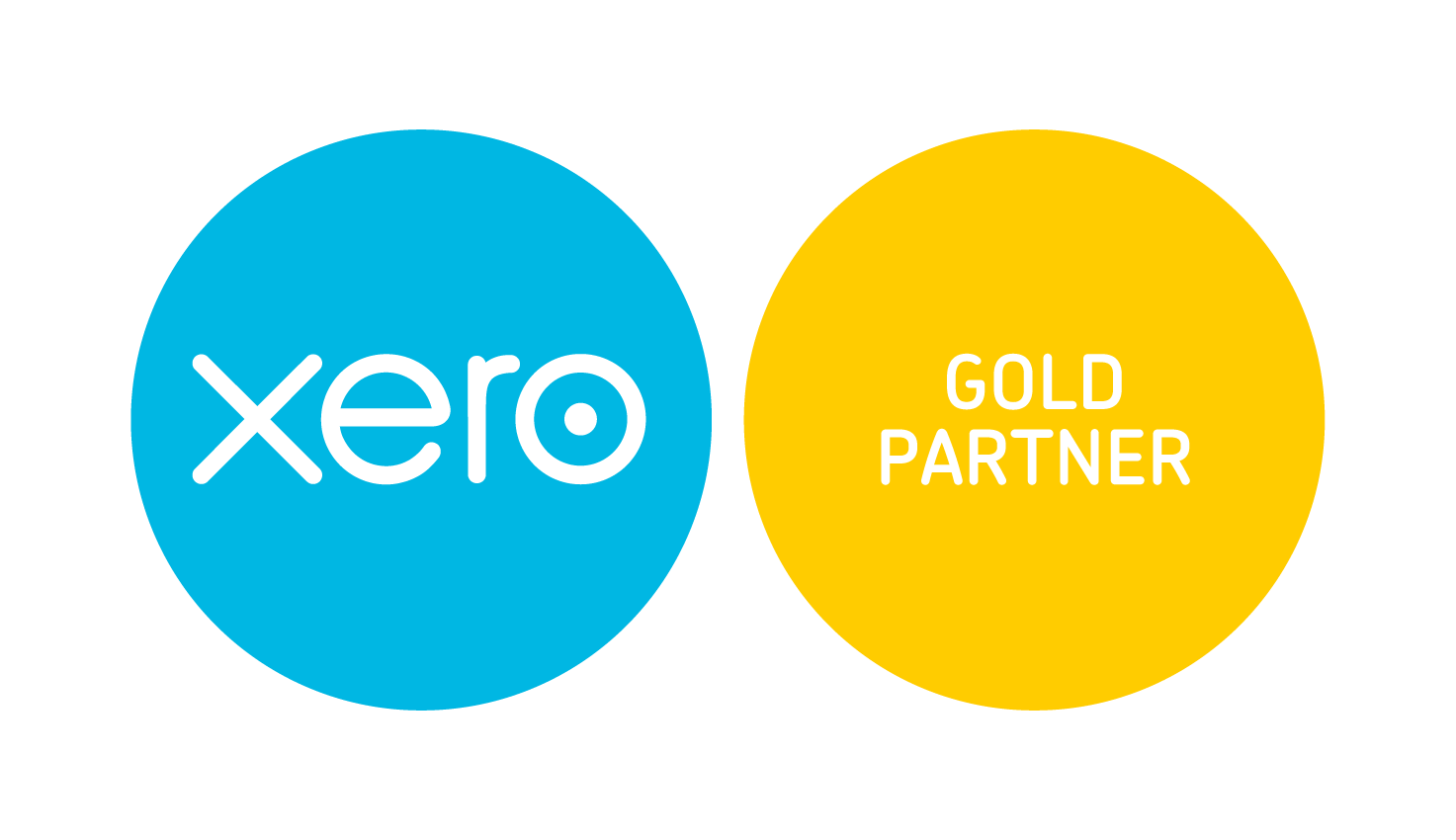 How Many logins can we have to access Xero?
You can have unlimited user logins as you need. You can even vary the access for each user if you wish. This means that you can share access between the Treasurer, assistant treasurer and the chairperson if you need to.
Can we give access to another/new user of our Xero System, such as treasure or admin person?
To add new users to your organisation, your user role needs to include the manage users permission. It's free of charge to add users, including your accountant, to your organisation.
If you need to invite an employee into My Payroll, do this from the Payroll screen instead.
Click on the organisation name, select Settings, then click Users.
Click Invite a user.
Enter the new user's first name, last name and email address. The email address you send the invite to will be the user's login email address.
Select which features you want them to access, and a user role for each feature.
(Optional) Click Add a personal message, then enter an email message. You can include a link to our support article on how to accept or decline a Xero invite.
Click Send Invite.
The new user must accept the invite within 14 days, or the link will no longer work.
For More information go to: https://central.xero.com/s/article/Add-a-new-user-to-your-organisation#:~:text=Click%20on%20the%20organisation%20name,the%20user's%20login%20email%20address.
How can I be sure that my Data is Secure?
Xero is committed to the security of our customers' data and provide multiple layers of protection for the personal and financial information. Our own computers can crash & backups fail. Xero says: "Our software has never been breached and we have never lost any customer data. We invest heavily to protect your sensitive financial information against unauthorised access and system failures, ensuring your data is guarded to the highest level."
Data is encrypted using industry-standard data encryption, multiple layers of firewalls are in place, all access to our data centres and servers is controlled and monitored 24/7, and we perform regular security audits
How does Xero Link to Banks?
Bank feeds automatically import transactions from your bank or financial institution directly into your Xero organisation, eliminating the need to import transactions manually.
Different options are available as per the technical capabilities and preference of the banks and financial institutions.
To see if a bank feed is available for your bank account, add it in Xero and search your bank name. If your bank or financial institution appears in the search results, bank feeds are available for this bank.
For more information go to: https://central.xero.com/s/article/Bank-feeds