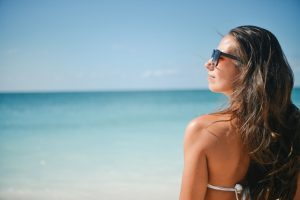 Reduce EOFY Stress – End of Financial Year Preparation – START NOW!!
Reduce EOFY Stress – There is always a lot happening at the end of the financial year.  It is usually a very busy time for any organisation. On top of this, there are lots of extra financial things happening and school holidays thrown in the mix. This is where working parents really excel with home/work/multi-tasking skills! AGHH STRESS! To help, here are 4 things to DO NOW to Reduce EOFY Stress.
Just some of the extra things to be done by bookkeepers and accountants at the end of the financial year include:
Superannuation to be receipted before 30 June to be included as a tax deduction
Last pays processed
Payment summaries due by 14th July
Last BAS for the year due by 21st or 28th July
Payroll Tax reconciliation
Helping with Budgets for the next year
Each one these require extra special checking and reconciliations taking more time and STRESS!!
You can significantly reduce EOFY Stress if you START NOW!!
4 FOUR THINGS TO DO NOW!
Here are 4 things you can DO NOW! Completing these tasks will help identify issues that can be fixed NOW and also get much of the reconciliation documentation started.
Sort out any outstanding issues – clear out your clearing or unallocated accounts!!
Perform a thorough payroll reconciliation to identify any issues you can sort out NOW! Some are:

Make sure you check that the Wages payable or Payroll Clearing account is zero.
Check that the wages/salaries accounts in the General ledger equal the Payroll Summary report
Check that the superannuation accounts in the General ledger equal the Payroll Summary report
The Superannuation payable account(s) reconcile
The PAYG withholding account reconciles
Compare the Employee Summary report with Payment Summaries report

Check Bank Balances – Run Bank Reconciliation reports as at the end of last month and double check that the calculated bank balance actually does equal the actual bank balance at that date
Begin the BAS reconciliation process by:

collecting & documenting the details of BAS's already submitted and paid
Identify changes to transactions of lodged BAS periods.
START NOW!!
If you need any help with these, please contact us, [email protected] or 1300 138 627