Specialised Bookkeeping & Accounting For
Not for Profit Organisations
Benkorp's mission is to:
Raise the Standard of Financial Management of your organisation to help your organisation achieve its goals
Benefits of Benkorp's ongoing bookkeeping and accounting
Benkorp has been providing financial management services for Not For Profit organisations for over 25 years. We've developed a well proven system to ensure effective and efficient financial management for your NFP. Some of the benefits include:
Skilled & qualified bookkeepers & accountants with decades of experience in NFP financial management
Full financial reports provided monthly for your management team
No need to be concerned about ATO and your head office/diocese/synod lodgements – this is all done for you.
No hiring, finding, training, re-training of staff or volunteers required
Clear predetermined, agreed processes and responsibilities
Financial management continues regardless of changes of treasurers
No downtime for holidays & sickness
Assistance with budgeting as required
Expert Training on financial management provided for your management team as required
Fixed monthly pre-agreed reasonable fees
Recommendations for NFP process improvements based on expertise and experience with over 500 Not for Profit organisations
Benkorp Bookkeeping & Accounting service options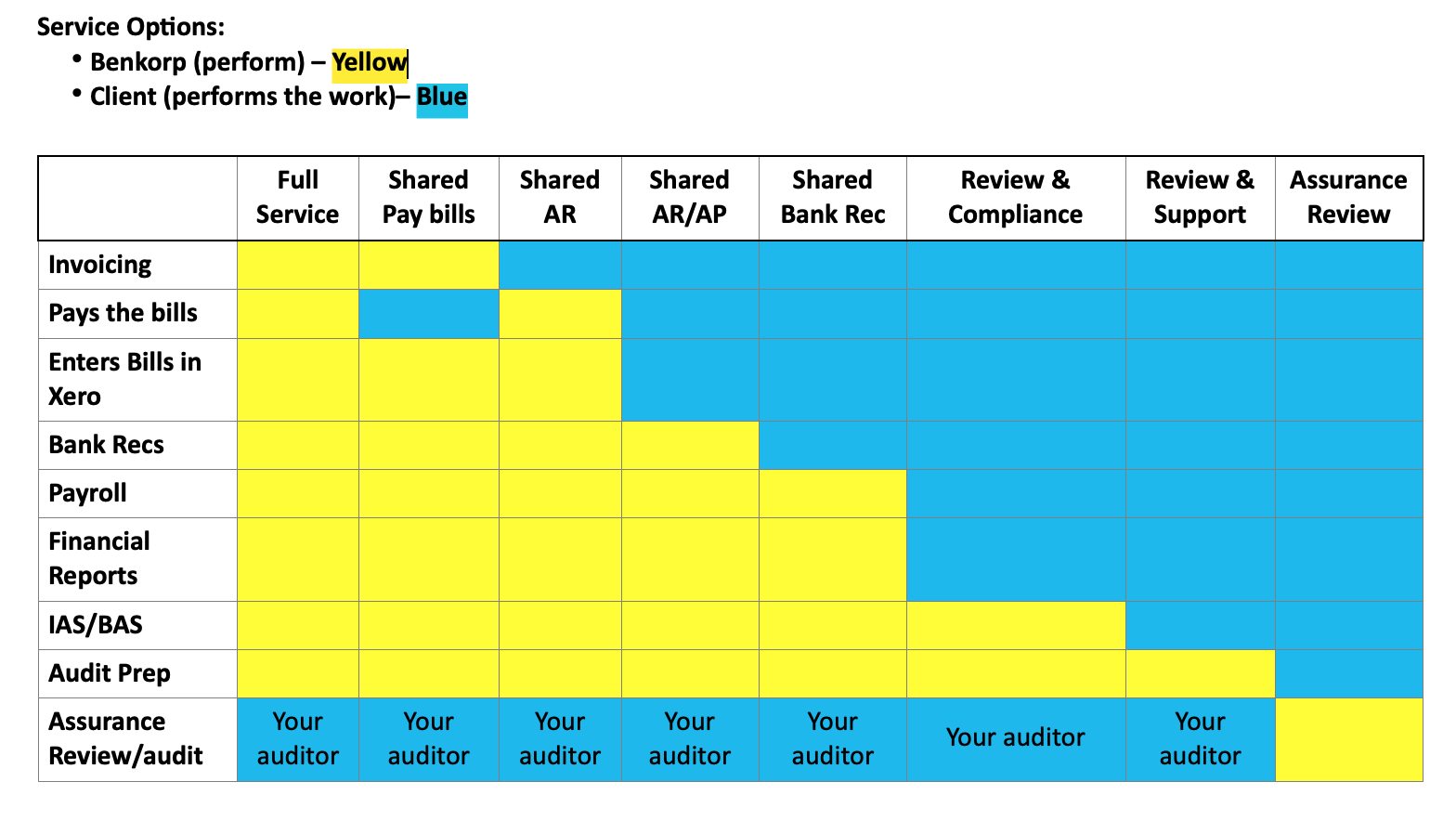 More information and Prices relating to the available NFP Packages