URGENT! PLEASE TAKE YOUR ONLINE SECURITY RISK SERIOUSLY
With so much of our information online now – we MUST take the Security Risk of our data seriously NOW!
Today, I had a phone call from Xero security specialist telling me about the unauthorised access to a client's Xero account. We all have access to lots of data online that we need to protect. We strongly advise Xero users to set up the 2 STEP AUTHENTICATION process for their data security. Xero has especially developed this function to significantly improve the security of the data held in Xero Accounts.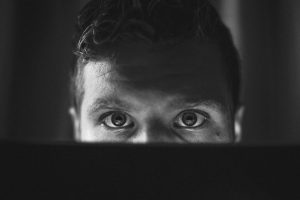 Gmail (Google) has a similar 2 step authentication process to reduce security risk.
Last year, my Gmail email account was hacked. Emails were sent from my account and emails deleted. Since then we have learnt reduce our security risk by:
Deleting emails – if we think that an email looks a little strange – delete it immediately – keep alert.
Use a very secure password – see this link for some good suggestions: http://www.howtogeek.com/195430/how-to-create-a-strong-password-and-remember-it/
Change your password frequently
Install, update and use regular malware & virus scans
Use the best security authentication the software package offers eg 2 step authentication
Use a password management service eg Lastpass or 1Password: http://www.asecurelife.com/dashlane-vs-lastpass-vs-1password-vs-roboform-vs-keepass/
XERO's 2 STEP AUTHENTICATION
Please use Xero's 2 step authentication function. It has been developed to make it extremely difficult for hackers to access our data. Please see these links to help set up your 2 step authentication with Xero:
We can all enjoy our online services without concern providing we take some steps to significantly reduce our risk.
Please contact us if you have any questions.